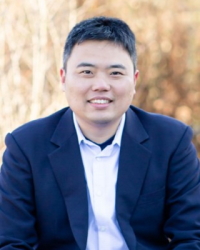 Jason Yang
Dr. Chih-Hsiang "Jason" Yang is an Assistant Professor at the Department of Exercise Science and a faculty fellow at the TecHealth Center. He earned a Ph.D. degree in Kinesiology with a focus on the psychology of physical activity at The Pennsylvania State University. He was employed by the University of Southern California as a Postdoctoral Research Associate at the Department of Preventive Medicine before joining the University of South Carolina. His research focuses on applying mobile technologies and dual-process theories to understand the within-person, time-varying phenomena underlying health behaviors and outcomes in real-life contexts. He is a baseball fan and enjoys bowling.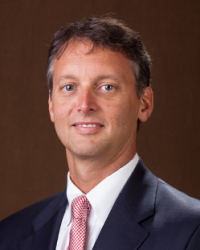 Jason Crandall
Dr. K. Jason Crandall is an Associate Professor of Exercise Science and Co-Director of the Western Kentucky University Center for Applied Science in Health and Aging. With funding from the Retirement Research Foundation, Kentucky Science and Engineering Foundation, National Institute on Aging, and the U. S. Center for Medicare and Medicaid Services, his research focuses on novel physical and cognitive interventions to improve quality of life of older adults particularly Bingocize®, an innovative combination of bingo, exercise, and health education. In his free time, Dr. Crandall enjoys running and spending time with his daughter.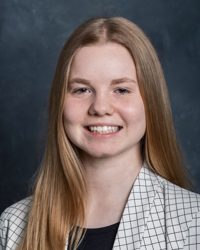 Abby Kiesow
Abby Kiesow is from Beaver Dam, WI and is currently a senior undergraduate student at UofSC.  After graduating with a B.A. in Psychology, she plans to pursue a Ph.D. in Psychology. Her research interests include dementia risk factors, health outcomes, and mental and physical wellbeing.  Currently, Abby is working toward completing her senior thesis, "Risk Factors, Prevention, and Intervention for Dementia Diagnoses," for the South Carolina Honors College.  In her free time, she enjoys walking her dog and volunteering with the Richland One School District.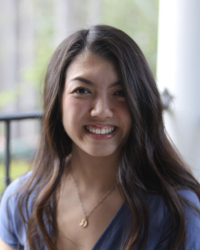 Katlyn Nguyen
Katlyn Nguyen is from Fort Mill, SC and is currently a fourth-year undergraduate student at the University of South Carolina. She is pursuing a B.S. degree in Public Health with a cognate in Natural Sciences and aspires to be a pediatric occupational therapist. She is interested in working with young children with developmental delays in cognition. In her free time, she volunteers at Prisma Health and when she is in her hometown, at a local pediatric therapy clinic. Katlyn enjoys spending time with her family and drinking brown sugar boba.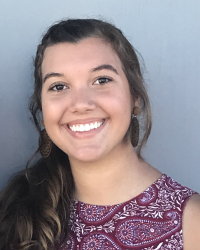 Jamie Plummer
Jamie Plummer is from Seneca, SC and is a master's student in the Speech-Language Pathology program at the University of South Carolina. She graduated with a BA in Psychology and minor in Spanish from Clemson University, where she volunteered with and assisted with research on individuals with dementia. Jamie is interested in continuing to work with this population as an SLP, as well as individuals with developmental delays. In her free time, Jamie enjoys hiking, crafting/DIY projects, and spending time with her dog, Mochi.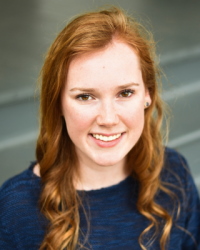 Caroline Wood
Caroline is from Atlanta, GA, and is currently a first-year student in the Speech-Language Pathology master's program at the University of South Carolina. She graduated with a bachelor's degree in Communication Sciences and Disorders from the University of Georgia in May 2020. Caroline has a particular interest in the adult population and traumatic brain injuries. When Caroline has free time, she enjoys spending time outside or walking along the river walk.